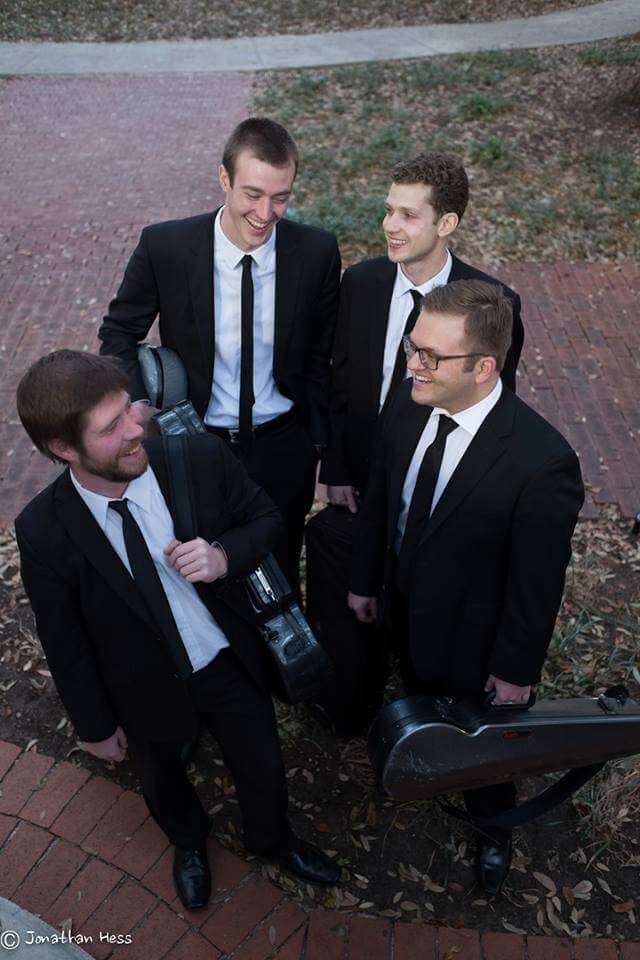 5280 String Quartet is one of the most sought-after Denver based ensembles for weddings, corporate events, and parties. The group performs both classical music, as well as original arrangements of popular contemporary songs, bringing a level of artistry and professionalism your guests are sure to notice!
"They are Simply the Best!!! My daughters wedding and cocktail hour were made perfect by them."
A native of Williamsport, Pennsylvania, Violinist Andrew Giordano began playing at the age of five.  As an avid chamber musician, he has won numerous awards and has toured internationally in Europe, Asia, and Australia.
Andrew holds a Bachelor of Music in violin performance from Indiana University where he studied with Kathleen Winkler, Federico Agostini, and Koichiro Harada. After graduating from Indiana, he went on to complete his Master of Music degree at SMU under the tutelage of Emanuel Borok. From 2014-2017, Andrew and the Altius Quartet were the Fellowship String Quartet-in-Residence at University of Colorado – Boulder and were mentored by the Takács Quartet. While at CU – Boulder Andrew studied privately with Edward Dusinberre and Károly Schranz of the Takács Quartet, as well as Charles Wetherbee and Harumi Rhodes.
Andrew has performed as soloist, orchestral, and chamber musician at many respected music festivals including the Aspen Music Festival, National Repertory Orchestra, Great Lakes Chamber Music Festival, and Colorado Music Festival.
Andrew plays on a 1928 Gaetano Gadda violin, on generous loan from Michael and Cathy Reaves. His bow is made by David Samuels.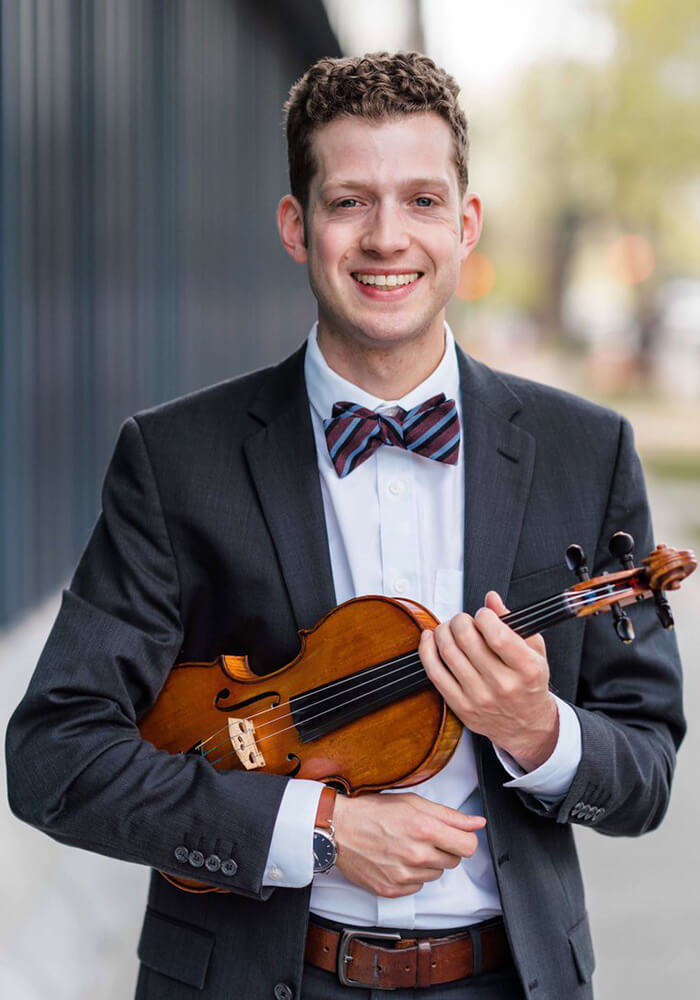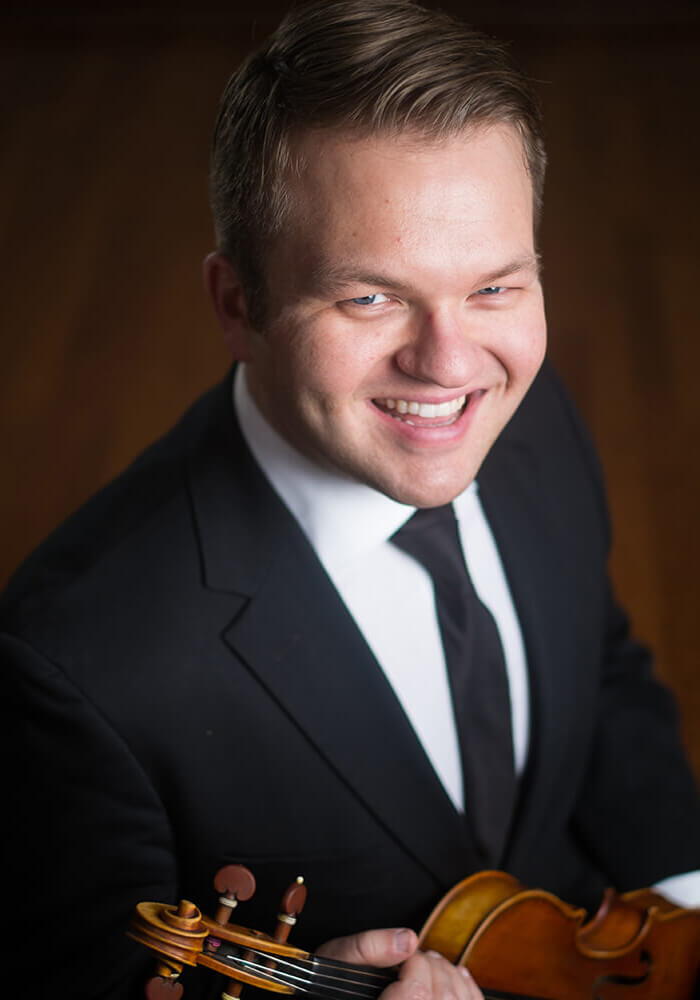 Violinist Joshua Ulrich has performed internationally as soloist, recitalist, and chamber musician. His growing artistic reputation is supported by having collaborated with such artists as James Tocco, Awadagin Pratt, and Sarah Sant'Ambrosio. He is currently a candidate for the degree of Doctorate of Musical Arts at the University of Cincinnati College-Conservatory of Music.
Joshua completed his studies with renowned pedagogues: Won-Bin Yim, Dorothy Delay, Chin Kim, Hyo Kang, Joel Smirnoff, and Cho-Liang Lin and has performed in master classes taught by Midori, Pinchas Zuckerman, Cheeyun Kim, and Igor Ozim. He has been awarded fellowships at the Aspen Music Festival and Bowdoin International Music Festival and was a Shouse Artist at the Great Lakes Chamber Music Festival. As an orchestral musician, Joshua was a regular substitute with the Cincinnati Symphony Orchestra, an associate musician with the Columbus Symphony Orchestra, and the Associate Concertmaster of the Richmond Symphony Orchestra, Indiana.
Joshua has just completed a post-graduate degree at the University of Colorado-Boulder, where he and the Altius Quartet were the Fellowship String Quartet-in-Residence working with the Takács Quartet. There he studied privately with Ed Dusinberre, Károly Schranz, and Harumi Rhodes.
Joshua plays on a violin made by Franz Kinberg in 1966 and a bow by Émile Auguste Ouchard.
Violist Andrew Krimm began studying at the age of 7 in Dallas, Texas. In 2006, he began Bachelor of Music degree at the University of Colorado Boulder, studying with Erika Eckert and Geraldine Walther. In 2011, Mr. Krimm returned to Dallas to pursue a Performer's Diploma at Southern Methodist University where he studied with Ellen Rose. While in attendance, Andrew co-founded the award-winning string quartet, Altius Quartet. During their residency at SMU, Altius Quartet won first prize at the Coltman Chamber Music Competition, first prize at the Plowman Chamber Music Competition, and was awarded the Silver Medal at the Fischoff National Chamber Music Competition.
In the Fall of 2015, Mr. Krimm moved to Boulder to study with the world renowned Takacs Quartet. The Altius Quartet was awarded a three-year residency at CU-Boulder to guide the quartet through the creative and business aspects of having a successful career as a string quartet. In 2016 with the Altius Quartet, Mr. Krimm made his Carnegie Hall debut and was also awarded management with Classic ALIVE Artists.
The Altius Quartet recently completed two albums. The first was released in April 2017 featuring a mash up of many different genres including Haydn, Bolcom, a-ha, and Dave Brubeck. The second, to be released in October 2017, features Shostakovich's "Personal Quartets" Nos. 7, 8, and, 9. Both discs are being released by PARMA Recordings.
Currently Mr. Krimm lives in Boulder, Colorado with his wife, violist Stephanie Mientka and their cat, Gus. Andrew is the most outrageous, most obsessive, and at times the most heart broken Dallas Cowboys fan in the world.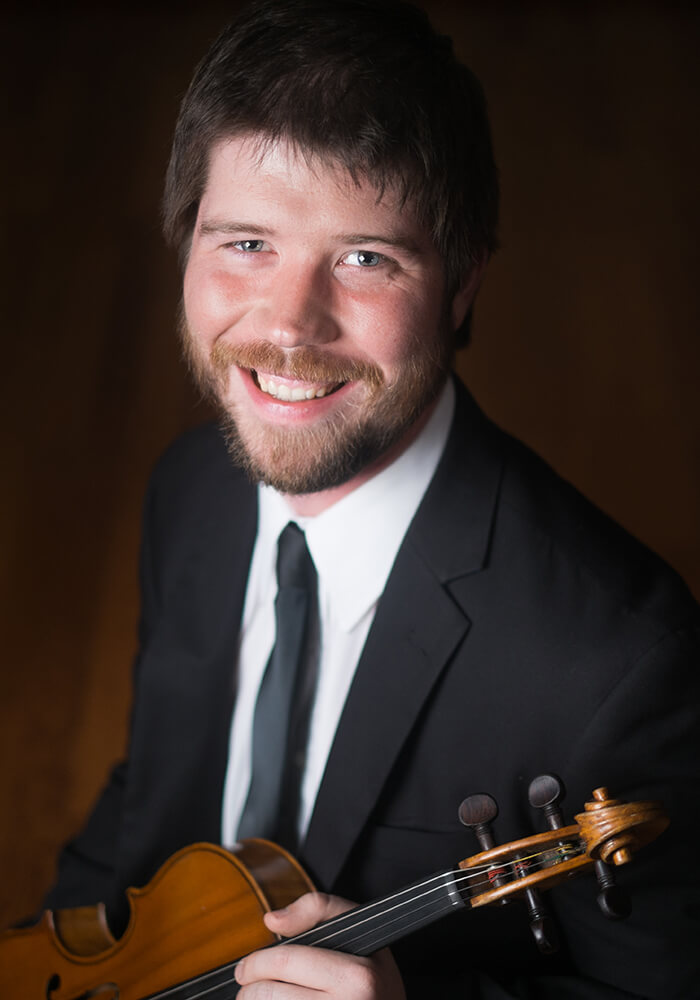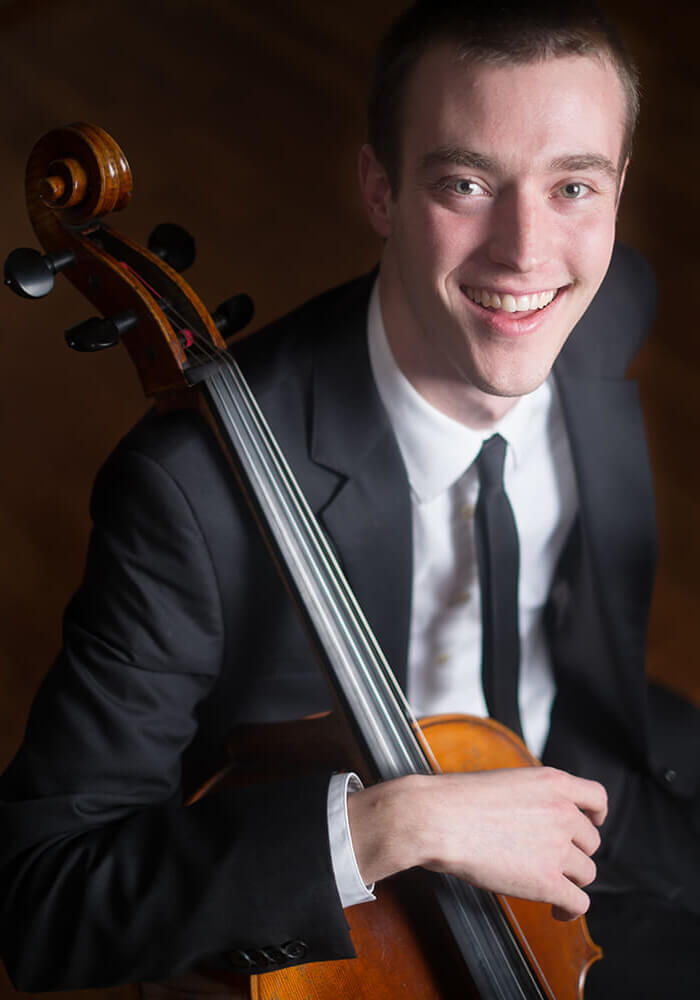 Cellist Zachary Reaves holds degrees in cello and chamber music performance from Southern Methodist University Meadows School of the Arts and the University of Colorado – Boulder. His principal teachers include Andres Diaz, Christopher Adkins, Andras Fejer, David Requiro, Thomas Heinrich, Jim Shelley, and Greg Sauer.
As a member of the Altius Quartet, Reaves has received many awards, including the Silver Medal in the 2014 Fischoff National Chamber Music Competition. Zachary and the Altius Quartet served as the Fellowship Ensemble in Residence at the University of Colorado-Boulder where they were assistants to the world-renowned Takåcs Quartet. He and the Altius have collaborated with some of the top names in chamber music, including Geraldine Walther, Anton Nel, Andres Diaz, Peter Nágy, Håkan Rosengren, and Oliver Treindl.
Zachary has appeared in chamber music festivals around the world, such as the Banff Centre, Intimacy of Creativity – Hong Kong, Music in the Mountains, Innsbrook Institute Emerging Artist Program, Orvieto Musica, Colorado Music Festival, and the Great Lakes Chamber Music Festival. From 2011-2014, he served as the founding artistic director for Bridge the Gap Chamber Players, a Dallas-based chamber music series aimed at building new audiences for classical music.
Dedicated to promoting works by living composers, Reaves has premiered over 20 new works, including pieces by Michael Ippolito, Loren Loiacono, JP Merz, Michael van der Sloot, Nathan Courtright and YoungWoo Yoo. He has also worked closely with composers such as Kevin Puts, William Bolcom, Bright Sheng, and Joel Puckett.
Zachary's discography includes recordings on the Centaur and Navona labels. In 2014, he performed on the debut album for the Los Angeles New Music Ensemble. He is also releasing two albums with the Altius Quartet in 2017: Dress Code and Shostakovich String Quartets Nos. 7, 8, & 9.
When away from his cello, Zachary enjoys hiking, snowboarding, waterskiing, craft beer, and good food. He is currently based in Westminster, Colorado with his wife, Parisa, and his two dogs, Cassie and Blue.
Reaves plays on a cello made in 1969 by W.E. Hill & Sons and a bow made in 2007 by David Forbes